Bonn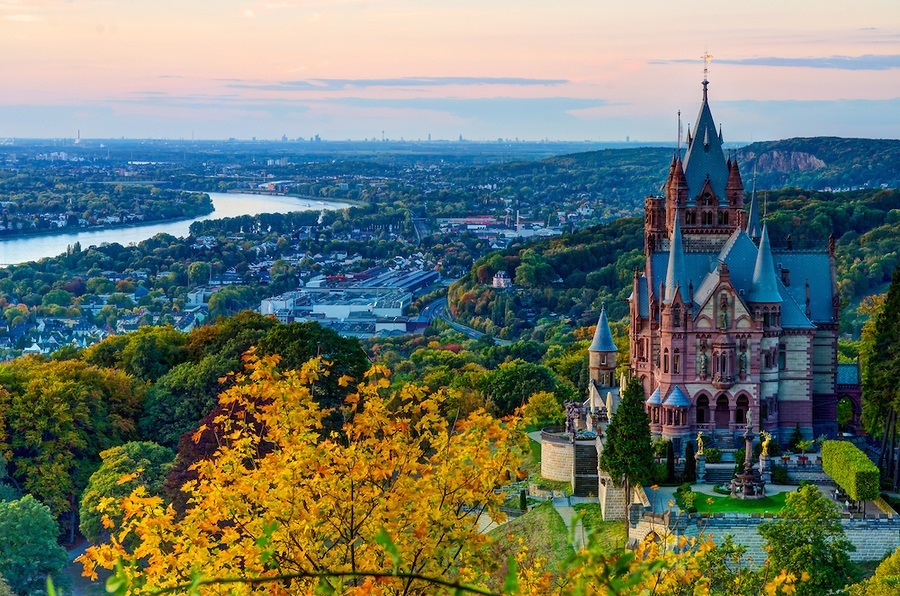 If you take a walk from the magnificent former government quarter along the Rhine to the city center with its magnificent Baroque buildings, you will still feel the wonderfully fresh international flair that this city exudes. The fact that not much history was written here is to be felt at every corner. Politicians and diplomats got their hands in the restaurants, strolled over the Rhine promenade at the Villa Hammerschmidt or enjoyed the sunshine in one of the countless streetcafés on Markt- or Münsterplatz – directly in the shadow of Ludwig van Beethoven. A magnificent statue of the great son of the city adorns the square at the imposing Bonner Münster.
The inhabitants love Bonn, their Bonn. In good weather, the citizens hold picnics on the courtyard garden in front of the magnificent backdrop of the Kurfürstliche Schloss, stroll through the attractive shops of the city center or meet for a nice chat in one of the beautiful beer gardens directly on the banks of the Rhine. At all, there are only a few cities that have been shaped by "their" river as much as Bonn by the Rhine. It is therefore not surprising that the city's largest recreation area is also located directly on the Rhine. The Rheinauen offer relaxation for the soul and inspire everywhere with a fresh, invigorating green. Exotic gardens alternate with green areas, lakes, amphitheaters and sports facilities. The extremely mild climate in Bonn contributes a decisive part to the impressive green splendor.
The skyline of the city is unmistakably characterized by post-tower and opera, which are illuminated at night imposingly. Against the sunset the cathedral surpasses the city, and the illuminated Kennedy Bridge.